2008-May-01 Okefenokee Swamp, Georgia, USA
Back to 2008 Florida Trip
Sarracenia minor
Allure:
The pitcher exterior is scattered with nectar glands for prey attraction. From field observations it is easy to speculate that a strong nectar trail is formed along the pitcher wing (ala) for crawling insects --- leading to the pitcher opening, where the nectar secretionsis heaviest.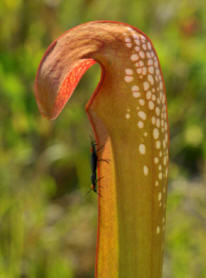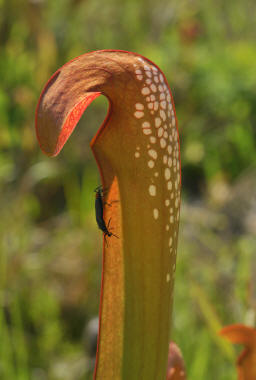 DUI:
Drinking & driving at the same time always carry a measurable degree of risk -
Nectar is known to contain narcotic substances that presumably intoxicate a visiting insect. As it attempts to lick nectar at the pitcher entrance, a drowsy insect is more likely to lose its foothold.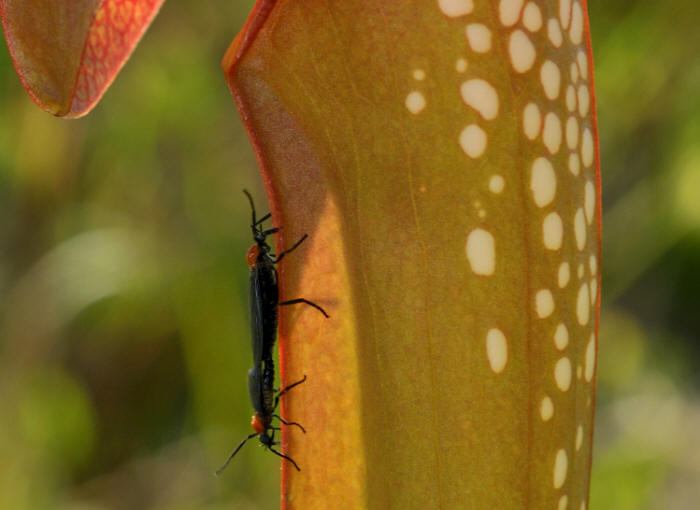 Fatal Attraction:
A moment before the plunge. The slippery surface of the peristome causes the prey to lose its firm foothold.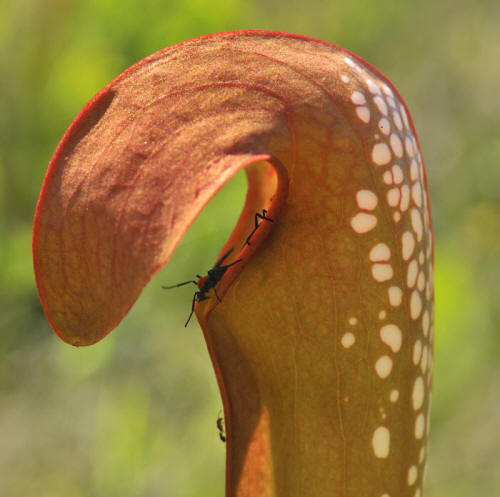 Honey, I cannot hold it anymore!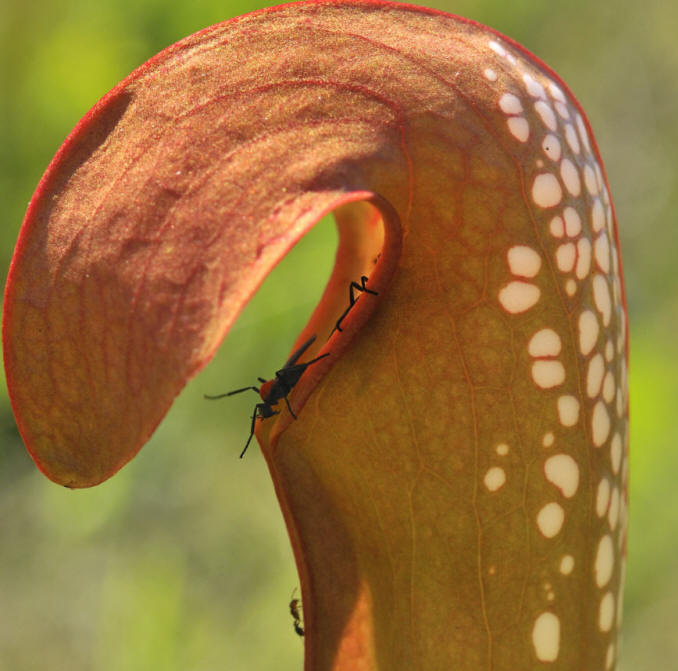 Togetherness:
A sweet honeymoon has come to a climatic, if untimely, end. A good news is that the couple is still together - at the depth of the pitcher bottom. Slippery construction of the inner surface of the pitcher tube all but precludes the possibility of prey climbing up the wall to escape.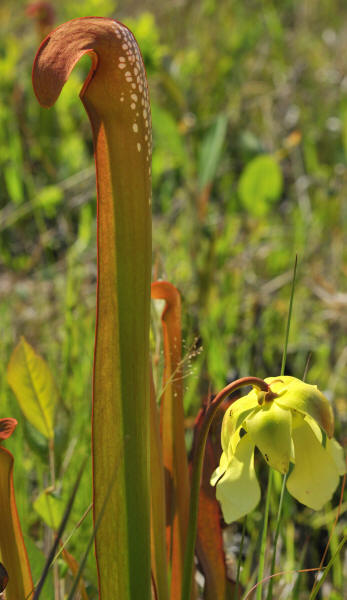 Back to 2008 Florida Trip PHOTOS: Okefenokee Butterworts Bladderworts S.minor & Prey
Carnivorous Plants Photography Web Site:

Copyright © 2001-2018

Makoto

Honda. All Rights Reserved.